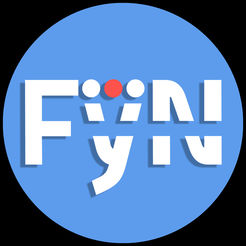 We are living in a Mobile world, is your CRM part of it? FYNCRM – THE WORLD'S MOST POPULAR SUITECRM MOBILE APP. FyNCRM helps you access leads and close sales at your Fingertips. Just install the app and turn your prospects into Customers!
Create Case
Support Cases
Author
Status
Type
#2331 Not in the Apple App Store -

The app is not available in the USA's iOS App Store. Is it available anywhere?

fosullivan

Open

Installation

#2285 Android -

I cannot get the Android app to connect to my server installation. I enter the URL, push Submit and

markz

Open

Bug?

#2195 app not working -

I installed on sm-g935f android 8.0.0, but not working with demo or own server instance. No error lo

erikilavsky

Open

Bug?

#2100 This app doesn't work -

Installed on server but cannot get the app to work. Nothing is being logged as an error. Upon viewin

dgailwhitt

Open

Bug?

#1820 I can't save any modules and App don't work -

Hi, I have installed FynCRM on my SuiteCRM: ok I have rebuilt CRM: ok I have validate licence:

info63

Open

Bug?

#1622 Licensing/cost? -

we have to licensing all users,or only the users needed this app? Thanks Michael

Michael

Open

General Question

#1290 Not very goosd -

It's installed and appears as a plugin and lets me validate the license, but it won't let me configu

chris8

Open

Installation

#1234 Cannot connet from devices after install -

Are there some permissions that need to be set for directories for this to work? From a device, I e

michaelji

Closed

Installation

#1038 This add does not work -

The plugin did not work When I try to access it does not show errors but does not enter. The log fil

gperrone

Closed

Bug?
Supported Versions
7.0.0 to 7.11.10