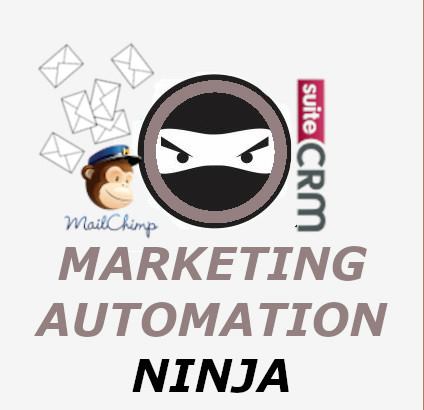 Marketing Automation Ninja enables you to automatically enroll contacts from within SuiteCRM to Mailchimp Automation Campaigns. This is useful for leveraging your Mailchimp emails for onboarding, and making your mail chimp templates available to your SuiteCRM users. Use the power of Mailchimp's best in class email templates, and combine it with the worlds most powerful open source platform SuiteCRM. This enables your business to better personalize your customers campaign experience using Suite CRM data.
#2649 - Fails to sync with Mailchimp
Open
Bug?
created by damon 2 years ago
I've got the scheduled jobs successfully running, but campaigns and templates do not import.
Supported Versions
7.0.0 to 8.1.2