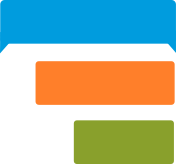 The Gantt Project Module for SuiteCRM gives project managers the tool that they have been waiting for. Now you can plan, coordinate, and track your project tasks using a familiar Gantt chart.
#2357 - Update Version
Closed
Installation
created by mcueni 3 years ago
Hi I've two questions.
After desintallation and a new installation i cant start the gant projekt editor but not project and no gant is shown.
Is the version 1.0.6 the newest and if not where can i get an update
thanks already
Supported Versions
7.0.0 to 8.1.2