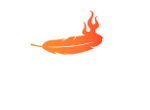 Fenix Rise is a robust support ticketing system with FAQs, estimates, invoices and billing portal for WordPress. This app integrates WP-Billing with SuiteCRM in a stand-alone WordPress support site.
Create Case
Support Cases
Author
Status
Type
#2030 error on defining subdomain -

hi , we are getting an error on saving the subdomain. Check the attached image with the error messag

pjmonteiro

Open

Installation

#1992 Security Architecture -

Hello, Our SuiteCRM is an intranet only application. Will this plugin work if the SuiteCRM is not

Pedro

Open

Bug?

#1224 Export to PDF is not working in Estimate page. -

it seems that the convert to PDF button is not working on the estimate page. (refer to the attached

Digital Marketing

Closed

Bug?
Supported Versions
7.4.0 to 7.11.6