Dynamic Reports and Interactive Charts.
Powerful tool for SuiteCRM report creation and data analytics. Includes a variety of chart types, detailed, summary and pivot tables. This Reporting Tool is for anyone, no need for technical knowledge or SQL. Comes with over a hundred prebuilt reports.
#2363 - values of related Module are not displayed
Closed
Bug?
created by robertlehner

Verified Purchase

7 months ago
Hi.
I've a custom module named TEST which has a m:1 relationship to opportunities. (One opportunity many TEST entries)
I create a report (Standard) with base Opportunity and TEST as Sub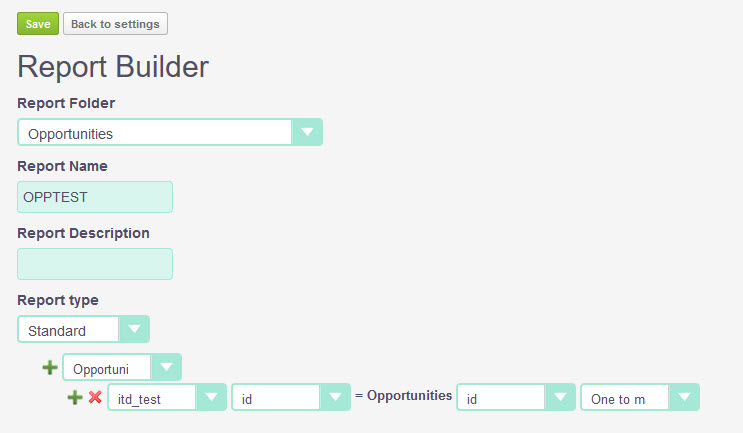 When I want to display parts of the related Module nothing is displayed.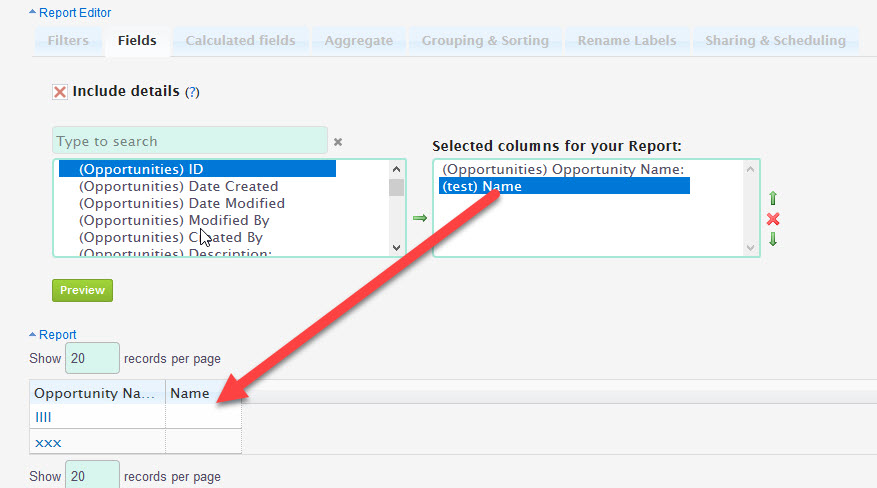 What do I wrong?
Im working on Ubunto 1604 with php7.0 and Mysql DB with suitecrm 7.11.9.
Also when I open the report I get following in suitecrm.log:
Wed Nov 13 11:50:25 2019 [10464][1][FATAL] Query Failed: SELECT COUNT(*) AS COUNT FROM (SELECT FROM opportunities AS t0 WHERE (1=1 ) AND (1=1 )) AS counterTable: MySQL error 1064: You have an error in your SQL syntax; check the manual that corresponds to your MySQL server version for the right syntax to use near 'FROM opportunities AS t0 WHERE (1=1 ) AND (1=1 )) AS counterTable' at line 1
Wed Nov 13 11:50:25 2019 [10464][1][FATAL] Mysqli_query failed.
Wed Nov 13 11:50:25 2019 [10464][1][FATAL] Query Failed: SELECT FROM opportunities AS t0 WHERE (1=1 ) AND (1=1 ) LIMIT 0, 20: MySQL error 1064: You have an error in your SQL syntax; check the manual that corresponds to your MySQL server version for the right syntax to use near 'FROM opportunities AS t0 WHERE (1=1 ) AND (1=1 ) LIMIT 0, 20' at line 1
reagrds Robert
Supported Versions
7.0.0 to 7.11.15