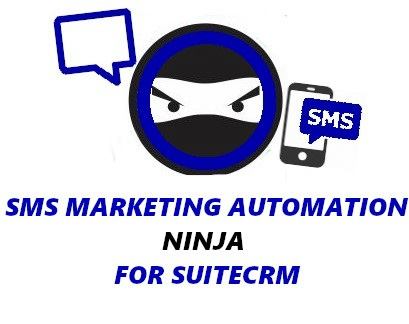 SuiteCRM and Twilio SMS Ninja creates a connection between SuiteCRM and Twilio that enables your business to send realtime mobile messages, and mass text messages to your Leads and Contacts in SuiteCRM. This tool also gives you the ability to preset when messages go out to your Leads and Contacts in CRM.
Installation Guide
Installing the Add-on
[Step 1]
Go to Module Loader.
[Step 2]
Install Plugin.
[Step 3]
Go to Admin and do a Quick Repair and Rebuild.
[Step 4]
Activate Scheduler called SMS Sync and Send Bulk SMS.
[Step 5]
Sign up for Twilio Account and configure the account in Admin section of CRM.
[Step 6]
Send Some Messages!
Supported Versions
7.0.0 to 7.11.13