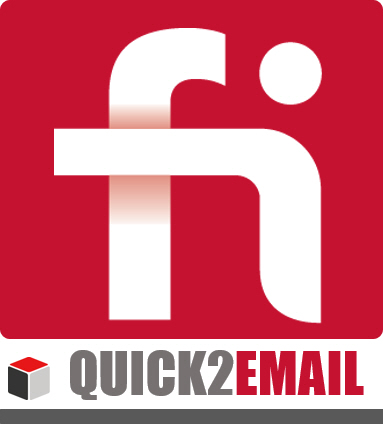 Send emails to Accounts, Contacts, Leads or to related Opportunity records with ease with Quick2Email. Quick2Email sends straight from the listview or detailview. Just pick an email template and optionally attach a merged PDF template (with v3.0!) and send in just a few clicks of your mouse.
Introduction
Quick2Email Full Documentation here
An upgrade-safe mass emailing solution for SuiteCRM. With just a few clicks, SuiteCRM users can now send personalised emails to many Accounts, Contacts, Leads or related Opportunities.
Version 3.0 now with PDF email merging!
Quick2Email simplifies the sending of emails from CRM by using the Email Templates in CRM and giving users the option to send emails straight from a list view or detail view.
Use Cases:
Send an email to all primary Contacts where the Account they are related to is in the Pharmaceutical industry
Send a standard email to a Contact together with an attached PDF Template (with option to edit PDF before sending)
Send a mass email to all Finance related contacts who have an Opportunity with Stage "Value Proposition"
Send an email to the Account email address rather than to Contacts related to the Account
Quick2Email adds the following Menu/Buttons to your CRM system
• Quick2Email button in Account/Contact/Lead Detail View – this allows you send an email to the current record you are viewing (and optionally attach a merged PDF file)
• Send Quick2Email menu item to the Action menu in Account/Contact/Lead/Opportunity List view – this allows you to send emails to the selected records in the current list view
Note: Quick2Email is not a replacement for an email marketing solution or even the CRMs internal email marketing facility. Quick2Email is designed to address the operational emailing that many users need to carry out daily rather than be an overt marketing system. With this in mind there is no notion of an unsubscribe link in emails that are sent. There is no analysis of open rates or click thrus etc. Quick2Email simply sends emails from the user who is sending the email to the selected contact(s). Just as if that user was opening their MS outlook and choosing to send an email.
All emails that are sent via Quick2Email are recorded as sent email in the History section of the record receiving the email.
Supported Versions
7.0.0 to 7.11.15