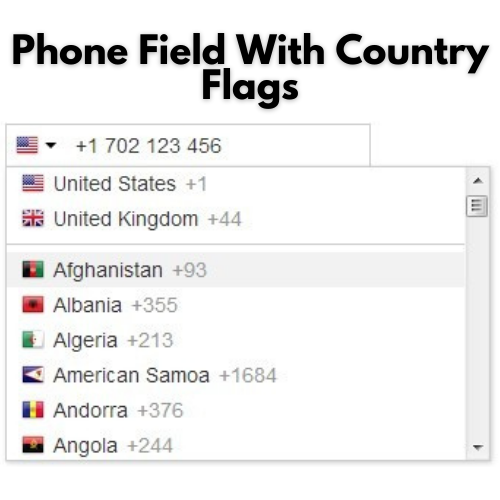 Conveniently convert your CRM phone field with country flags to quickly identify where your contacts are located. This helpful SuiteCRM solution will add a flag dropdown with the country code to any phone input, detect the user's country, and show the flag based on the user's country.
User Guide
How to use
Edit View of Record
When you open any record then it will select the current country using an IP lookup. Here You can see the 3 phone fields with different country and once I entered the mobile number it automatically added a country based on a country I have selected.
Detail View of Record
You can see the mobile numbers are saved with the respective country codes. And when you open this record in editview, It will be visible with a country flag like above.

Need Support ?
Email - info@growmoresuite.com Skype - info@growmoresuite.com
Supported Versions
7.0.0 to 8.2.2