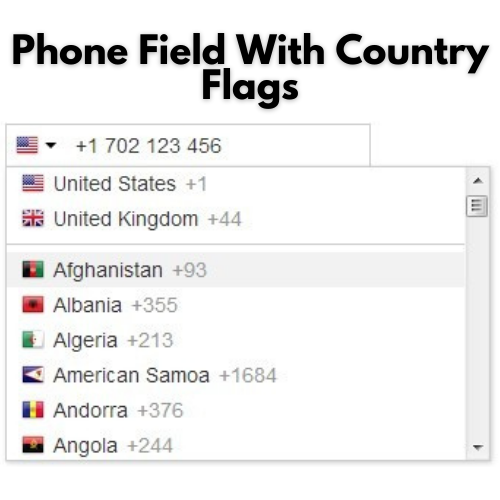 Conveniently convert your CRM phone field with country flags to quickly identify where your contacts are located. This helpful SuiteCRM solution will add a flag dropdown with the country code to any phone input, detect the user's country, and show the flag based on the user's country.
Installation Guide
Installing the Add-on
[Step 1]
Goto Admin Panel. Search Module Loader in the Developer Tools section. click on Module Loader.
[Step 2]
Choose the downloaded plugin zip and upload it.
[Step 3]
After the File is uploaded. It will be available for Install.
[Step 4]
Click on Install then click on commit.
[Step 5]
Now, Plugin installed successfully, It will redirect you to License Page. Get the key from SuiteCRM Store and Validate it.

Need Support ?
Email - info@growmoresuite.com Skype - info@growmoresuite.com
Supported Versions
7.0.0 to 8.2.2