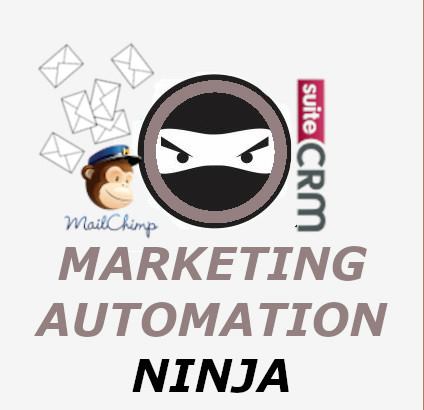 Marketing Automation Ninja enables you to automatically enroll contacts from within SuiteCRM to Mailchimp Automation Campaigns. This is useful for leveraging your Mailchimp emails for onboarding, and making your mail chimp templates available to your SuiteCRM users. Use the power of Mailchimp's best in class email templates, and combine it with the worlds most powerful open source platform SuiteCRM. This enables your business to better personalize your customers campaign experience using Suite CRM data.
Installation & Licensing
Installing the Add-on
Step 1: Go to SuiteCRM Admin panel and click on Module Loader.

Step 2: Choose the package zip file and upload it in Module Loader. Then install the package.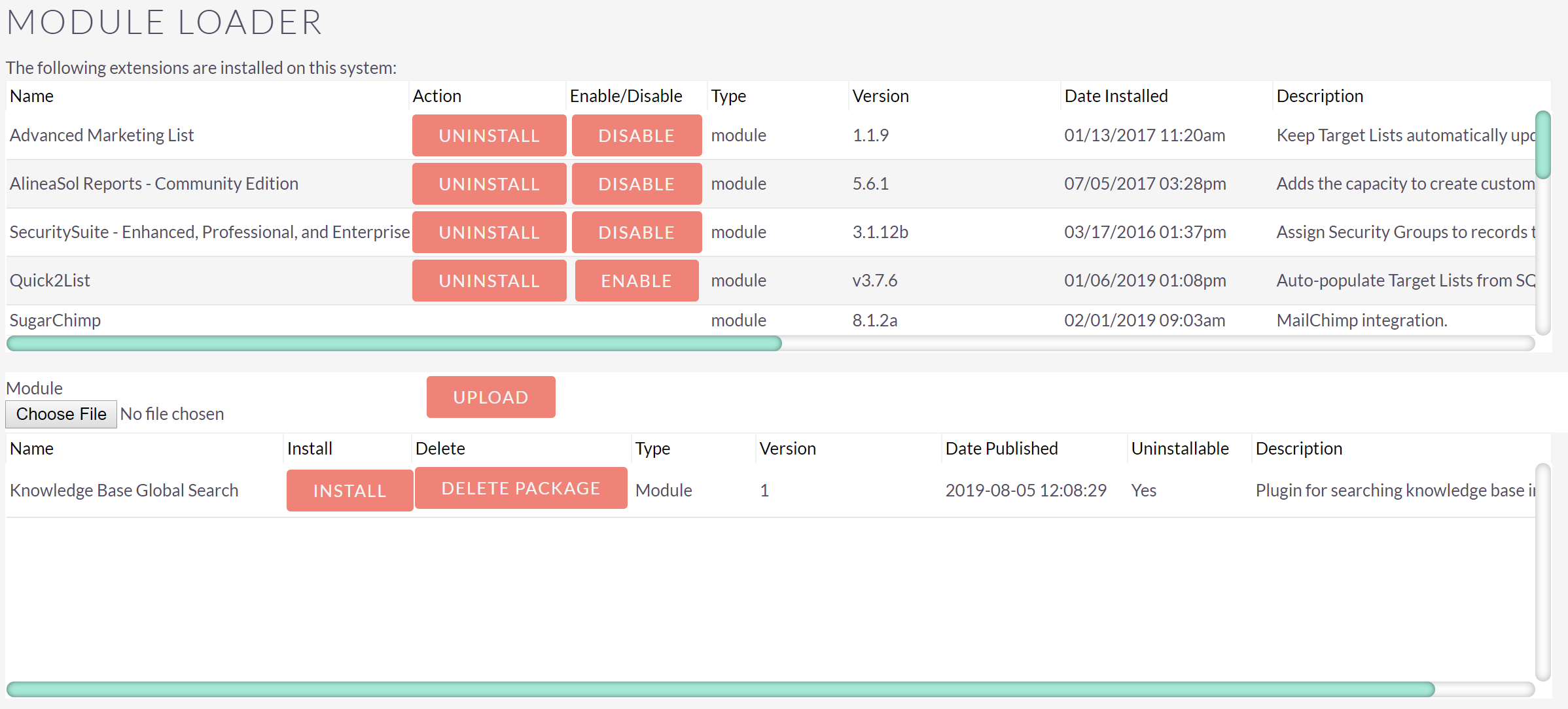 Mailchimp Configuration
Step 1: You will need to sign up for an account on Mailchimp. Step 2: You must generate the API key and save this key into the SuiteCRM.

Step 3: After installation, the system will be redirected to the Mailchimp configuration panel where you will need to add the API Key.
The Configuration panel can also be accessed from the Admin panel. Links are added in the Administration section.
Licensing
Step 1: Select "Install" for the package that you wish to install.

Step 2: Select "Commit".
Step 3: Insert the demo key into the License Key field.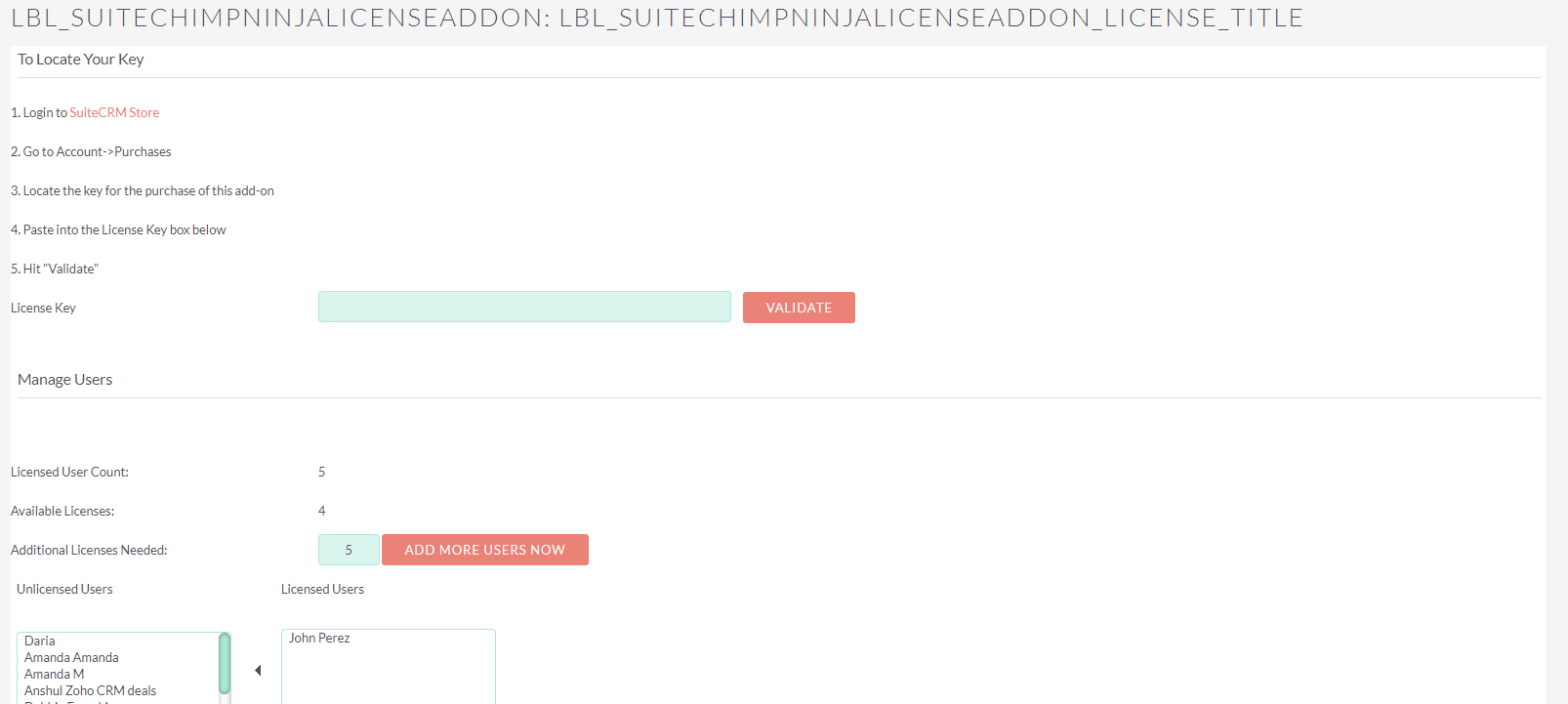 Step 4: Select the number of users that will be working with the workflow.
Supported Versions
7.0.0 to 8.1.2