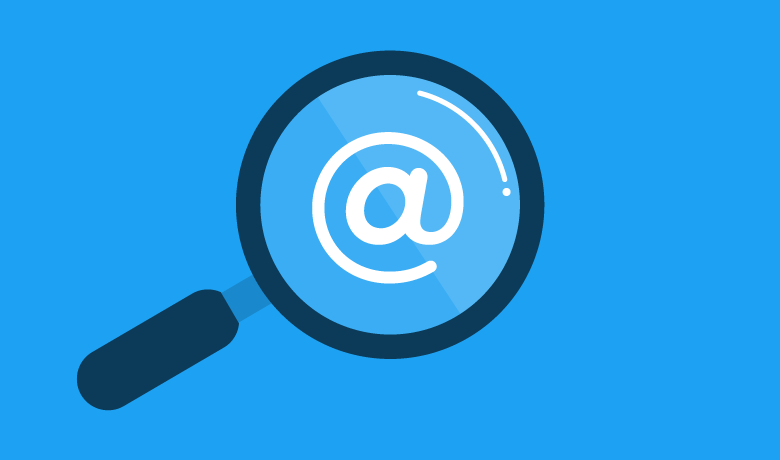 GrowMore Mention User is a SuiteCRM add-on that sends a notification to any user when another user @-mentions him or her in a comment. The mentioned user will receive a CRM default notification, email notification, and browser desktop notification.
Admin Guide
Admin Guide
Step 1. Click on Admin.
Step 2. Find Grow More Mention User section and click on Configuration.
Step 3. Check checkbox according to your need.
Below are the description of every checkbox.
First checkbox is for desktop notification. With enable this checkbox user will receive desktop notification when any user mention him/her. To available this option your CRM should be on https.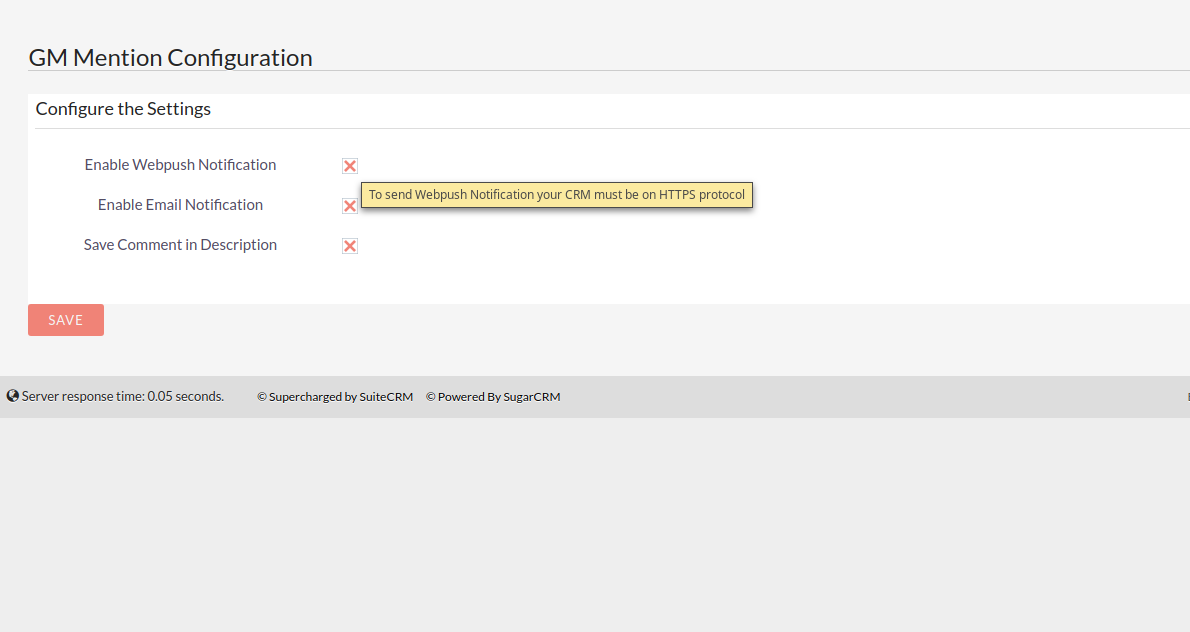 Second checkbox is for enable email notification to user. To available this option you must did System Email Setting. Email will be received when any user mention.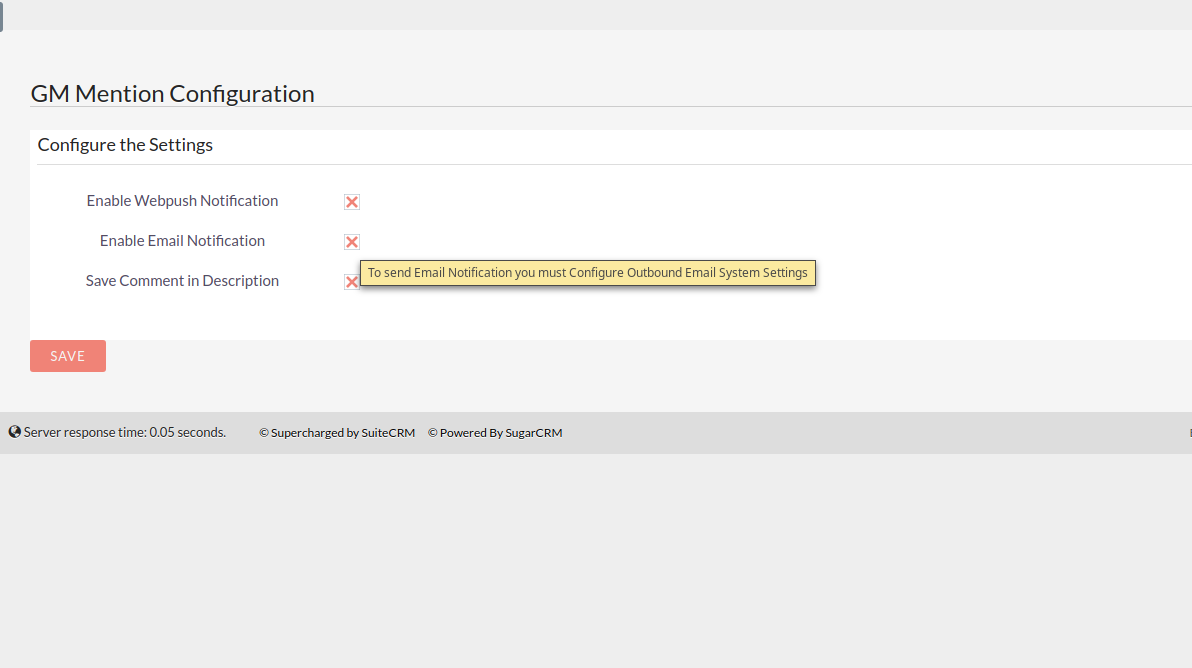 Third checkbox is for saving comment in description. If you check this checkbox then mention comment will be save in description.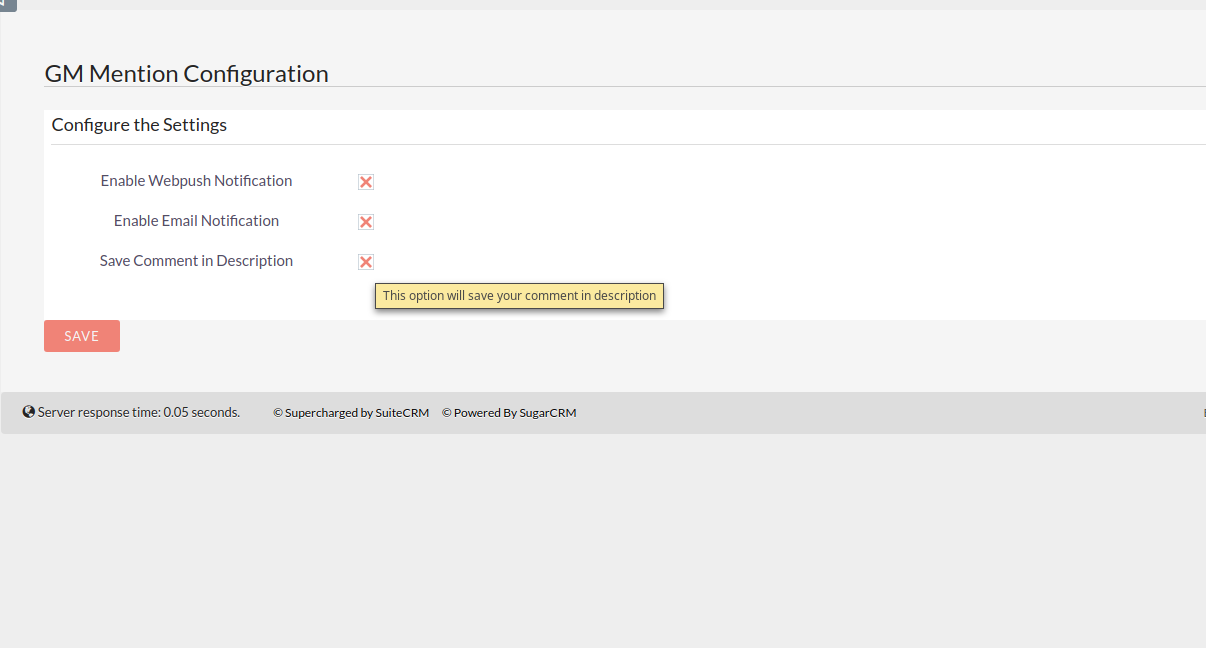 Now from studio you need to put add_comment_description_c field in editview of Accounts, Contacts and Leads module. This option is by default available in Accounts, Contacts and Leads module.
We can add this feature to other module as well. Just we need to create a filed add_comment_description as a text area. And then copy logichook file from account module to other module. Account LogicHook file location is custom/Extension/modules/Accounts/Ext/LogicHooks/gm_Mention_Hook.php to the custom/Extension/$custom_module/Accounts/Ext/LogicHooks/gm_Mention_Hook.php
Here $custom_module is new module where you want this functionality.
Supported Versions
7.0.0 to 7.11.21