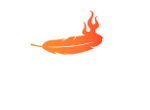 Fenix Rise is a robust support ticketing system with FAQs, estimates, invoices and billing portal for WordPress. This app integrates WP-Billing with SuiteCRM in a stand-alone WordPress support site.
Introduction
Hosted Solution Overview
Fenix Net Solutions will create a WordPress website to host the portal and keep all the connections secure using SSL. Your support portal will act as the home page of the website and can be integrated seamlessly with your existing website. Portal domains are set up as sub-domains of fenixrise.com using specified prefix from your order eg: yourcompanyportal.fenixrise.com. You can use this URL or use one of your own domains to point to your hosted portal URL.
Company Website Integration
You will need to use either a sub-domain of for your existing site (eg: support.companywebsite.com) or a new domain (eg: companywebsitesupport.com) for this method.
Download and install plugin to your SuiteCRM application.
Click 'activate' in the portal settings to launch your new customer portal.
After installing, follow documentation for instructions to set up portal users, accounts and products, etc. within your WordPress administration.
Contact your Network Administrator to update DNS records to point your company website (subdomain or new domain) to read from yourcompanyportal.fenixrise.com.
Specify a 'From' email and From sender name of your company website email.
That's it!  Your customer portal will now be fully integrated with your company website.
Plugin Overview
Fenix Rise is a robust support ticketing system featuring faqs, estimates, and invoices billing portal for WordPress. This app integrates with WP-Billing and SuiteCRM in a stand-alone WordPress support site.
Main Features:
Responsive design that you can brand with company logo.
Customize color scheme based on your company colors.
Unlimited Support Agents (WordPress Users).
Unlimited Accounts & Products.
Agents can be assigned different accounts and products.
Tickets create Cases in the CRM which are assigned to a general case queue.
Agents can create FAQs from their comments for products.
Customize all email messages sent to client, agent and admin via back end settings with dynamic variables.
Custom login and register Urls if you use any other authentication or membership plugins.
Estimates can be published from the CRM and sent for approval.
Agents can approve estimates through the portal.
Invoices can be published from the CRM and sent for payment.
Online bill-pay with Authorize.Net allows for recurring / subscription based billing.
Payments are synced to the CRM with email receipts routed and stored in the CRM payments module.
Portal Users Overview
All Accounts are published from the CRM to the Customer Portal within the Accounts Module.
Portal Users are all set up and published from Contacts.
For support staff, you will need to create CRM Users as a Contact and set the User as the 'Assigned User'. The portal will map support staff to the Assigned User in Cases, Quotes and Invoices.
Fenix Rise Customer Portal is optimized to handle any business big or small.  Whether you have Clients with multiple locations set up as individual accounts or your company works with outside agencies, from simple one contact per account configurations – Fenix Rise can manage it all.
Both Support Staff and Client Users can be assigned accounts, products and modules.  This will ensure that the correct support staff will be assigned to handle your client issues.
Portal User Permissions
Manage permissions in the Portal by assigning each user Accounts and Products and Modules.  User Management could not be any easier.
Dynamic Dashboard & Menus
The Dashboard will display dashboard widgets appropriate per module permissions.

Supported Versions
7.4.0 to 7.11.6